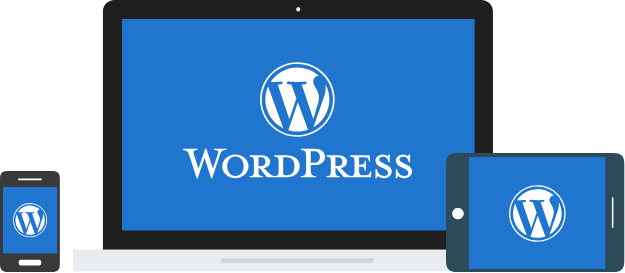 WordPress and Formidable Forms, working together, allow us to create amazing custom applications that allow our clients to deliver unique custom solutions to their customers.

Bobby Clapp – Founder
What We Do
Tech Maven Consulting specializes in consulting and design services on the WordPress platform. We harness the power of web design, WordPress, and Formidable Forms to create truly unique web based applications that will help your business grow. Our applications can help streamline your work processes and improve efficiency by collecting valuable client data through highly customized forms and providing you useful data and analytical feedback through highly customized menus, pages, graphic visuals, and tabular reports.
Why WordPress?
In developing websites on a number of different platforms, WordPress provides the most intuitive framework and has the support of the largest community wrapped around it to ensure it will be around a long time. A successful website shouldn't only look and perform great. It should also be easy to maintain and strongly supported. We prefer supporting websites using WordPress. WordPress makes editing your website as easy as using any number of document processors (Word, Open Office, Google Docs, etc.).
About WordPress
WordPress is a Content Management Software (CMS) that you can use to create a beautiful website or blog. We like to say that WordPress is both free and priceless at the same time. The core software is built by hundreds of community volunteers, and when you're ready for more there are thousands of plugins and themes available to transform your site into almost anything you can imagine. Over 60 million people have chosen WordPress to power the place on the web they call "home".
What is a CMS?
A content management system is a web application that allows publishing, editing and modifying content, organizing, deleting as well as maintenance from a central interface. Such systems of content management provide procedures to manage workflow in a collaborative environment. These procedures can be manual steps or an automated cascade. CMS's have been available since the late 1990s. CMS's are often used to run websites containing blogs, news, and shopping. Many corporate and marketing websites use CMS's. CMS's typically aim to avoid the need for hand coding, but may support it for specific elements or entire pages.
What Can We Do For You?
Automate Or Improve A Manual Or Existing Process
Our general purpose is to use web technology to improve your efficiency. We generally help our clients convert paper forms to digital processes or take an existing workflow or application and convert it into a custom solution that greatly reduces the time that it requires for you to do something. If you've got a project and a little bit of info, we have or will create some ideas or examples that we can present to you that will make your life easier. Don't take our word for it, check out our testimonials – Testimonials.
Big or Small
Any application can be quite simple or very detailed. For all of our applications, we design a consistent architecture in creating the most intuitive way of collecting and presenting your application data. This would typically done through collecting some form of details through a web-based form and then pushing that data to customized, tabular, sort-able, filterable, and even exportable (.CSV for use with excel) listing. This can be a simple listing with a link to much more detail inline through a modal window (pop-up) or a link to a page holding the entry details. This could be a very detailed listing showing every single column of data you collect. Furthermore, we can use tools to automate emails based on conditions throughout the process of collecting data and through management or administrative interactions after the initial entry.
I want to create…
Job Listing Applications
Merchandising Applications
Advertising Applications
Employee Management Applications
Customer Resource Management Applications
Hunting Records Applications
Non-Profit Management Applications
Skills Assessment Applications
Rewards Applications
Fitness Training Applications
Project Management Applications
And so much more…
Is that it?
Not at all! We do have knowledge of other Content Management Systems, programming languages, and other web application platforms. We have an extensive background in many things IT. Please inquire if you need assistance with any of your web design or IT needs.
Web Applications
Formidable Pro
UI (User Interface)/UX (User Experience)
Form Building (Data Collection)
Form Processing (Reporting)
Custom Posts
Registration
Payment (via PayPal)
WordPress
Web Site Administration
Web Site Configuration
Web Hosting
Web Design
Other
IT
Web Design Services
HTML
CSS
Javascript
Modification
Web Library Implementation
Child Themes
Our Work
Tech Maven Consulting typically provides work in the form of a combination of all of the above listed services and can either host your website or help determine the best services for your money. Please have a look at our Portfolio and our Tutorials/Alternate Solutions sections as they provide insight into just some of the service offerings we can assist you with.